FOR THOSE INTERESTED IN REVIEWING THE PROPOSED ORDINANCE PERTAINING TO ADULT-USE CANNABIS BUSINESS ESTABLISHMENTS, CLICK ON THIS LINK
______________________________________________________________________________

Beecher Residents,
There have been a recent rash of auto burglaries and auto thefts occurring in the Northeast Illinois and Northwest Indiana areas.
These burglaries have been crimes of opportunity. Burglars are targeting vehicles that aren't locked and in some instances  keys left in the vehicle.
To protect yourself and property, here are a few steps you can take to prevent auto break-ins:
 Always lock your car doors
 Don't leave valuables in your cars or at least keep out of sight
 Consider removing your I-Pass and garage door opener daily
 Place all shopping bags in the trunk and remove as soon as you get home
 If possible, park in a well-lit area
 If you have a vehicle alarm and/or anti-theft device, make sure you use it
 Do not leave mail, bank statements, or any other documents in your car
If you have questions, contact the non-emergency Beecher Police Department  number at 708-946-6388 or 9-1-1 in the event of an emergency.
– Greg Smith, Chief of Police
_________________________________

---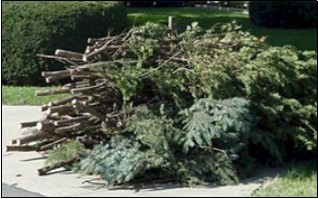 This year the Village of Beecher updated brush collection rules to allow for the more timely and efficient collection of brush.
For a full list of the guidelines click on the link below:
UPDATED BRUSH COLLECTION GUIDELINES
____________________________________________________________________________